Tiraspol, March, 19. /Novosti Pridnestrovya/. The flashmob #Trashtag Challenge becomes more and more popular all over the world. Users scavenge in any polluted territory and post photos «before» and «after» with a hashtag #trashtag. «Novosti Pridnestrovya» supported an ecological flashmob. Let's tell everything about it.
History of one thrown-out piece of paper
Though the «garbage» flashmob received wide popularity only in recent days, its history originates in far 2015. Then American Steven Reinhold wrote in the blog a touching post about the trip with his friend when on the highway the check took off from a car window, but they did not return for it. As a result, Steven began to suffer pangs of conscience and to worry about the karma. It was so a shame to him that he swore to collect a hundred pieces of paper during this trip. It developed into project #Trashtag, directed to the maintenance of the wild nature in purity.
However, in the 2015th challenge could not become so popular. Only four years later the idea author got mass support. On March 5 on Facebook it was published a post addressed for «bored teenagers».
«Here is a new #chellenge for all you bored teens. Take a photo of an area that needs some cleaning or maintenance, then take a photo after you have done something about it, and post it».
On March 10 the flashmob gained the world fame due to the posts on Reddit – the popular social news service.

Bulbs, bottles and even fishing net: what else is hidden in the mountains of garbage?
Today the staff of «Novosti Pridnestrovya» News Agency within the flashmob cleaned from the garbage the territory behind a parapet around a monument to the First Power Plant in Tiraspol (opposite to the Russian Consulate).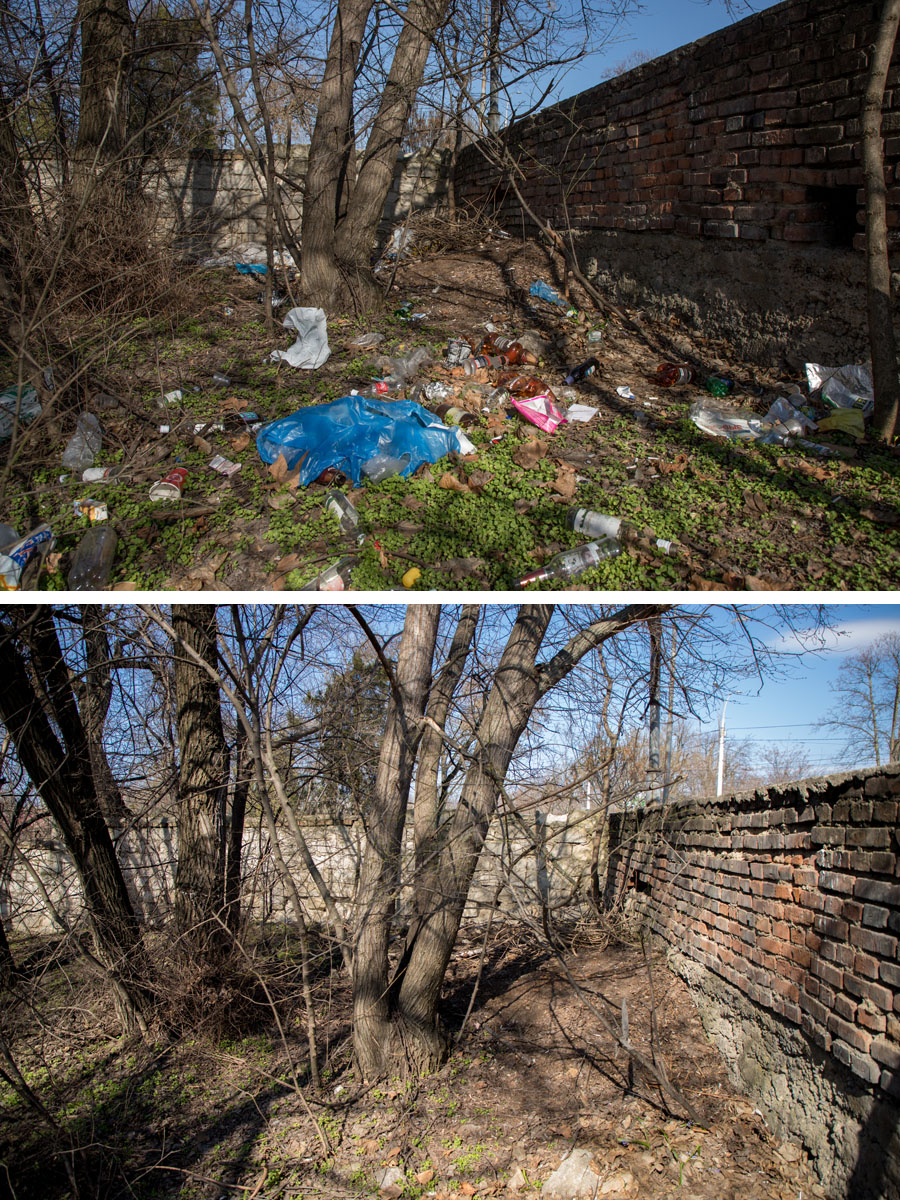 We found a lot of things in a garbage heap: bulbs, bottles, glass, personal hygiene means, chips and even fishing net. All this stuff hide wonderful primroses.
20 bags of garbage went to solid waste landfill.
Year of Ecology and Improvement
The 2019th is announced in Pridnestrovie a Year of Ecology and Improvement. In the republic, it is planned the set of actions directed to environmental protection. However, garbage in public places does not become less. Most of the citizens do not care what thrown out a piece of paper, a stub or a coffee glass leads to.
But in our region, there are also conscious citizens – those who carry about the fate of the planet. Some of them are participants of social movement «EKOPMR». Under the leadership of Boris Efros volunteers scavenge in the polluted territories. Recently activists together with members of the public organization «Zakonnik» cleaned the coast of the Dniester from garbage.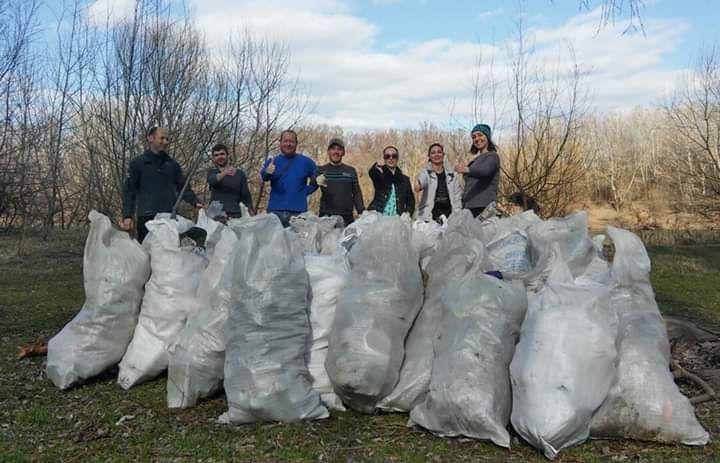 The next action will take place this Saturday, March 23. The start is from «Okolitca».
We call colleagues journalists, public authorities and all who is not indifferent to join the ecological action. Spread in social networks pictures before and after the cleaning in any polluted territory with a hashtag #Trashtag.
Call and write, and we surely will arrive and write about your small feat.