This year's May military parade differs from previous parades. It was decided to hold on the main square of the Pridnestrovian capital not only parade formations of military personnel this time, but also a column of legendary equipment and weapons led by T-34 tank. BM-13 ("Katyusha"), ZIS-5 towing units, divisional gun of the 1942 model, GAZ-67 off-road vehicle, BA-64 armored car are also in service.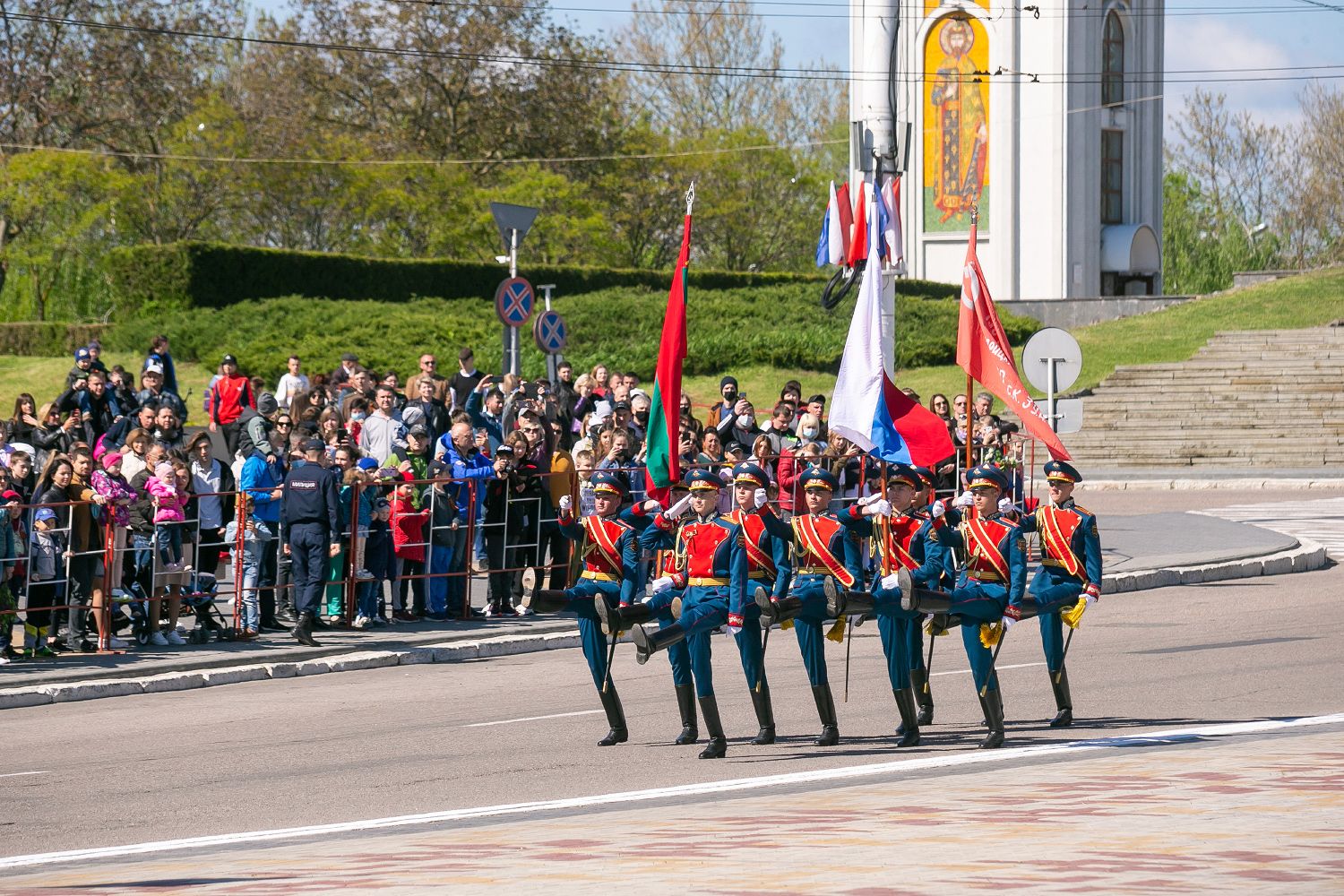 The banners of thirteen fronts of the Second World War were carried along the stands by cadets and officers of the Military Institute of the Ministry of Defense of the PMR.
The parade was opened by young drummers - pupils of the Republican Cadet Corps of the PMR Ministry of Internal Affairs. Pupils of Suvorov Military College, soldiers of the Guard of Honor, a special task force, the Tiraspol Law Institute, "Dniester" special rapid reaction unit, border guards, representatives of the OGRV, motorized riflemen went with measured steps. 36 members of the Guard of Honor Company demonstrated the new program.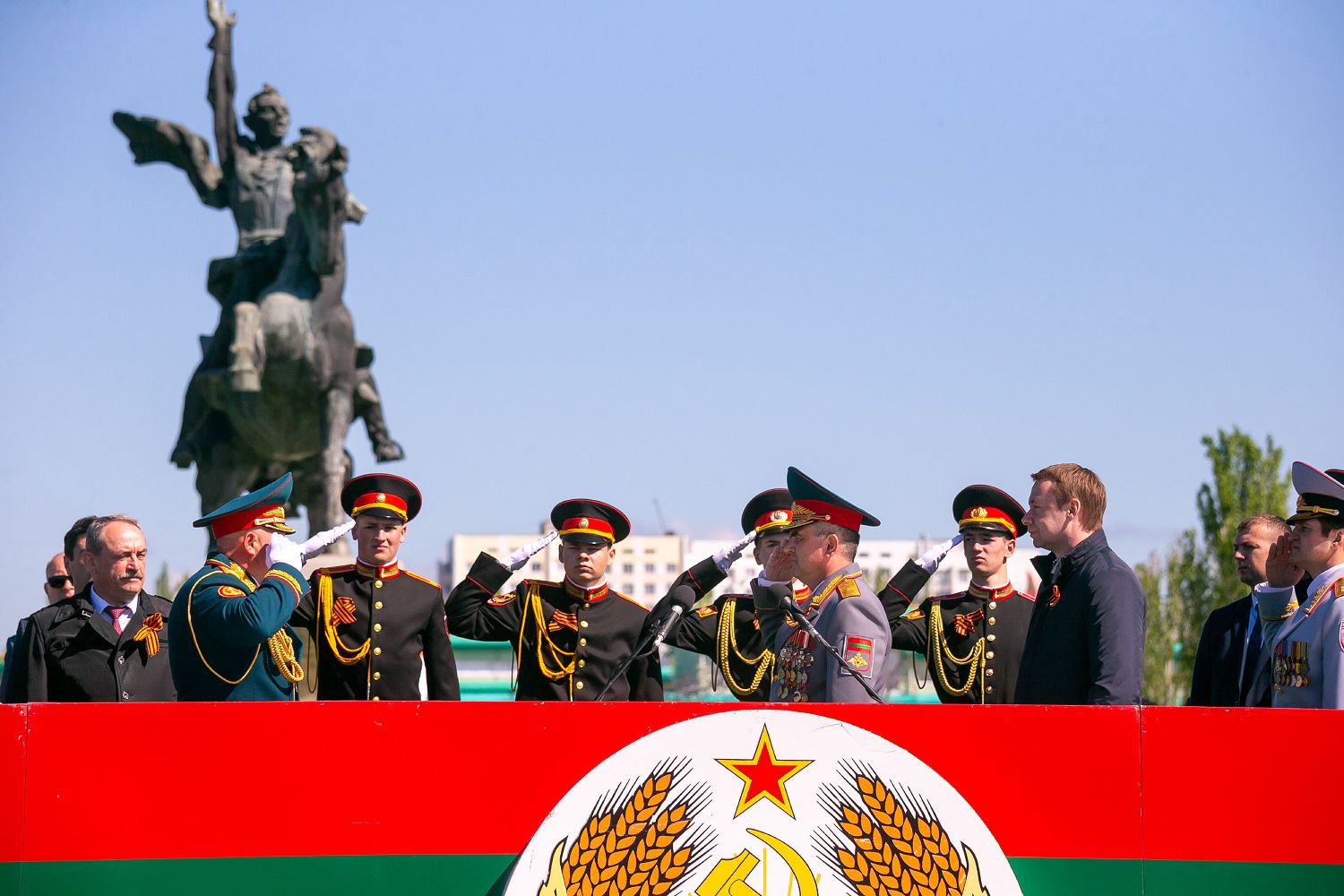 The Pridnestrovian Guard of Honor performs drill and demonstration exercises with military weapons. The musical accompaniment of the parade as a whole was provided by the military musicians of the orchestra of the Main Headquarters of the PMR Armed Forces. Equestrian parade crew of the Ministry of Internal Affairs of the PMR is another striking unit.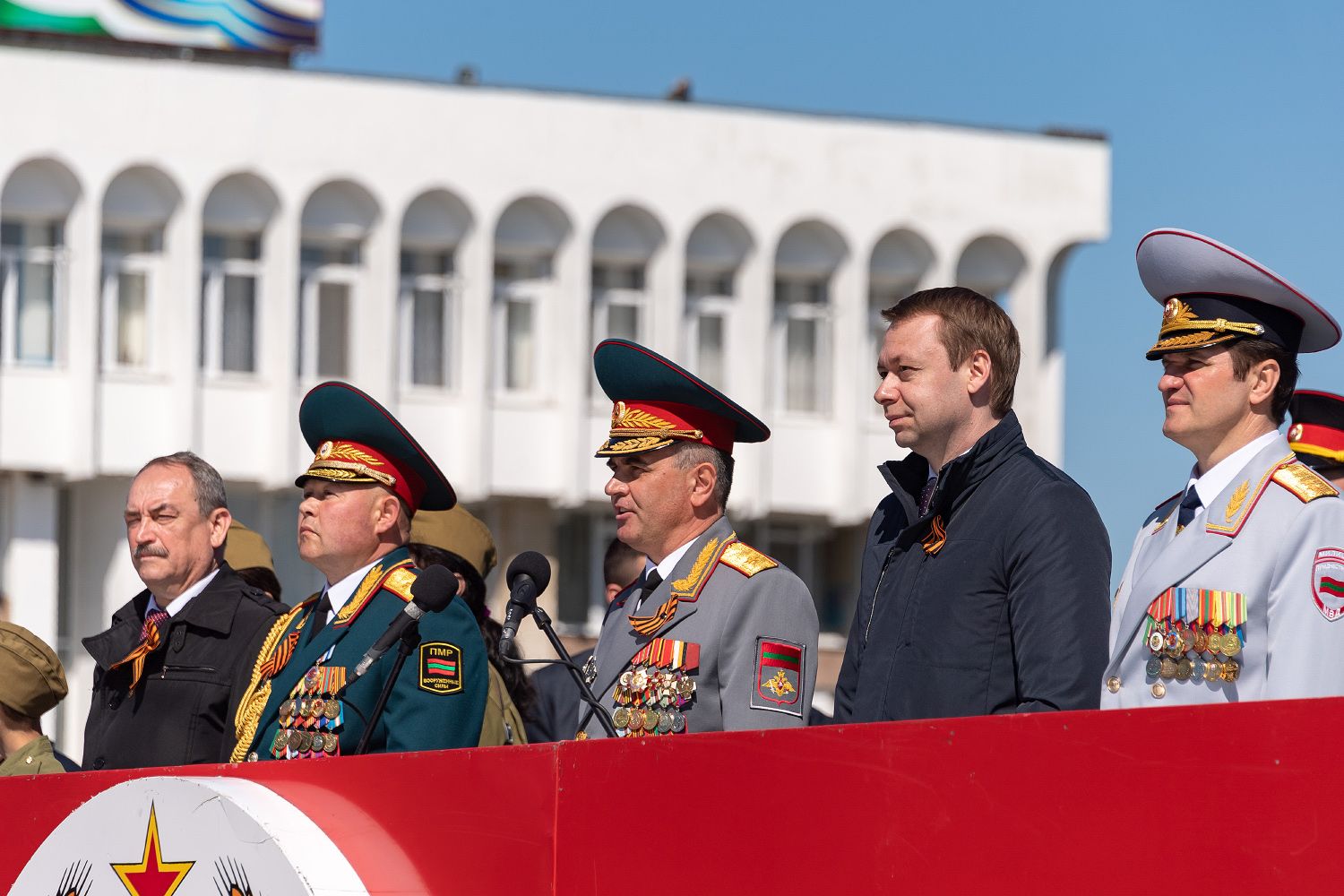 Artists of the Pridnestrovian State Theater named after Aronetskaya and the soloists of the vocal-instrumental ensemble of the Ministry of Internal Affairs "Dniester" with the May waltz performed at the end of the movement of the ceremonial crews.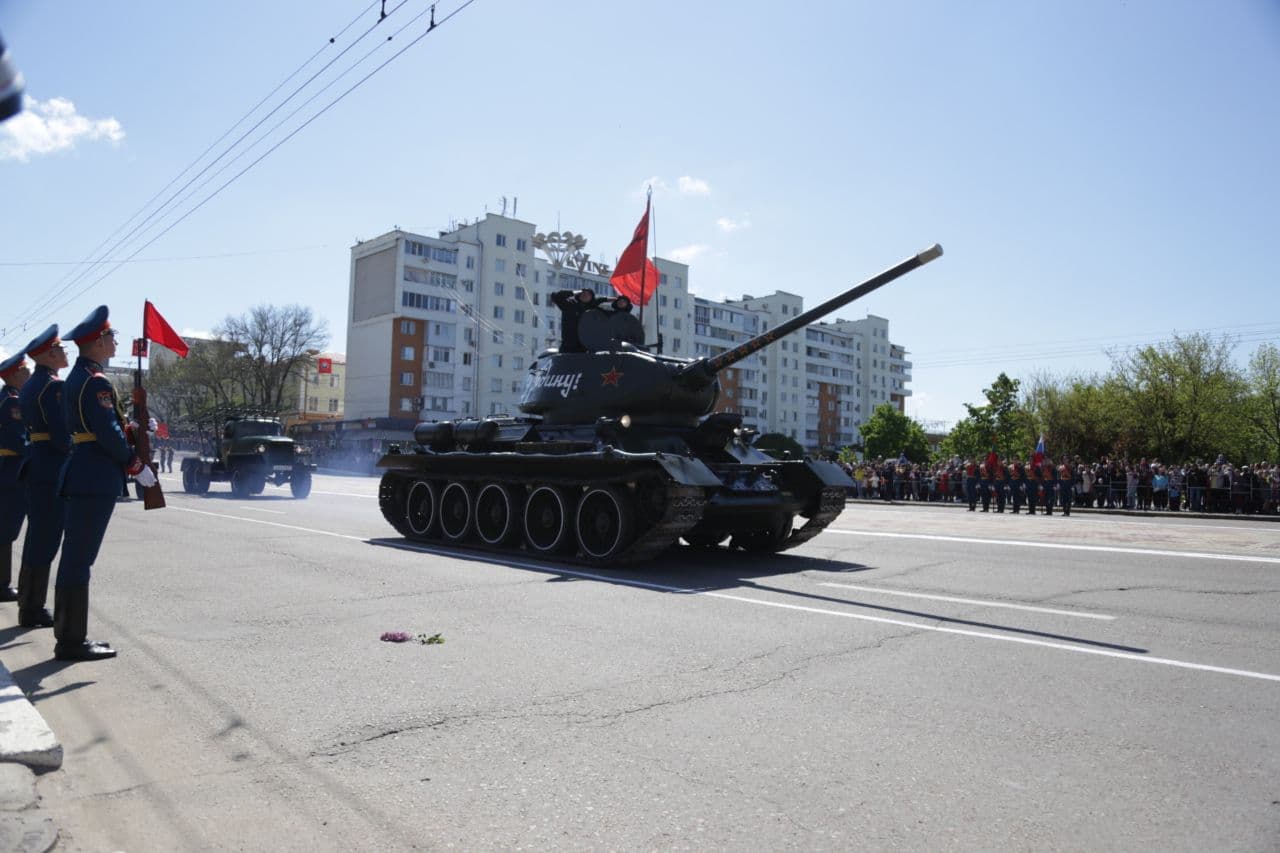 The President came down from the main tribune to personally thank the commanders of the military units for their service and excellent preparation for the military parade.