Delegation of the Russian electricity supply operator has arrived in Pridnestrovie. The group of visitors headed by Maxim Sergeev, the General Director of LLC INTER RAO - Export was received by the PMR President Vadim Krasnoselsky. The Russian side was represented by Maxim Makartsov, Advisor to the General Director of INTER RAO - Export LLC, the Pridnestrovian side was represented by the PMR Government Chairman Alexander Martynov, the Minister of Economic Development Sergey Obolonik, the Chairman of the Pridnestrovian Republican Bank Vladislav Tidva. Valentin Trubchanin and Mikhail Kirchoglo, the leadership of the Moldavskaya GRES, which is part of the Russian energy holding, were also invited to the conversation.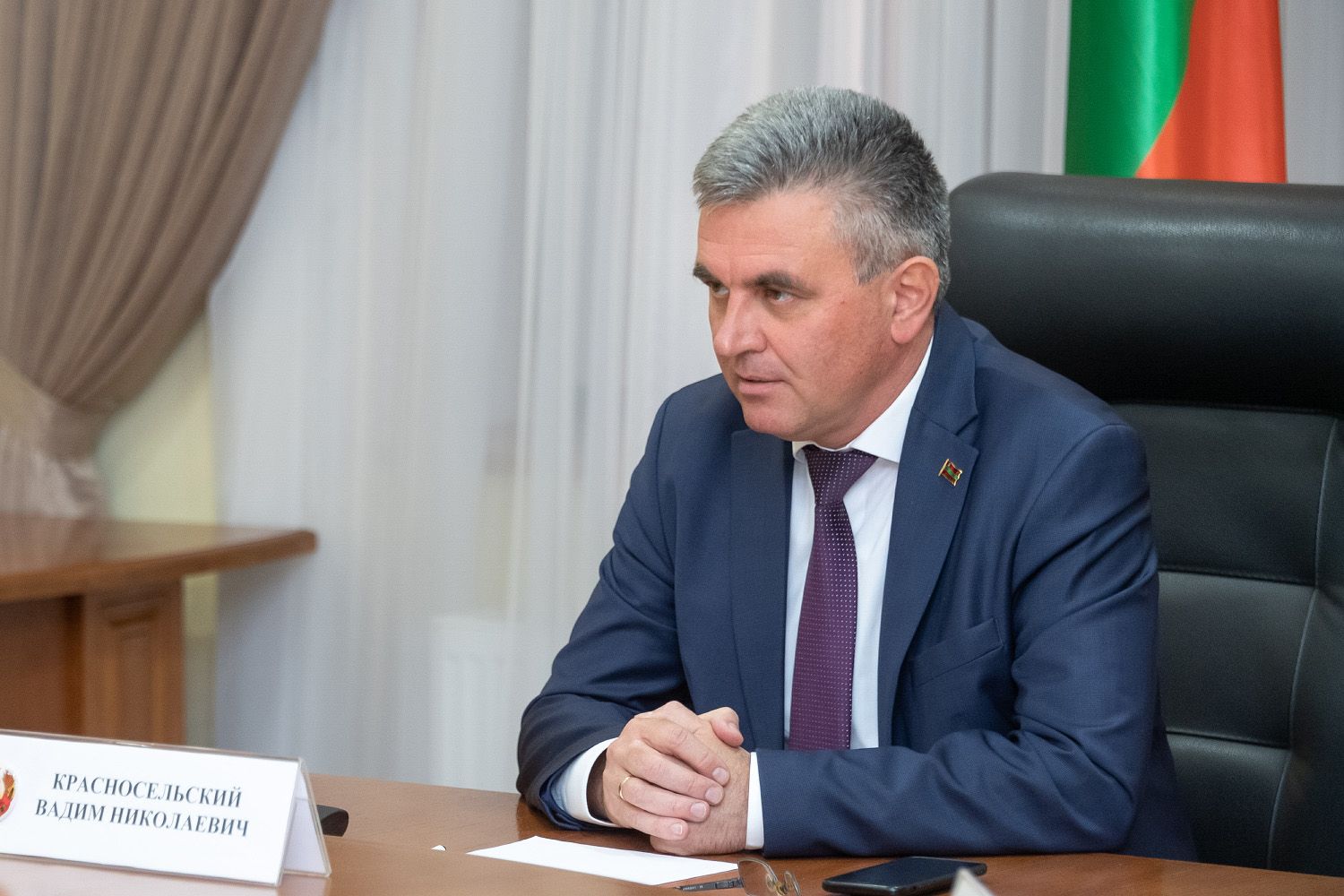 Welcoming the guests, Vadim Krasnoselsky noted the significance of their visit in the current realities of the energy crisis. The PMR President noted that the situation worsened in October - initially in the gas sector. The consequences of Moldova's actions related to Moldova's failure to fulfill its obligations to pay for the consumed Russian gas resulted in the emergence of problems in the electricity sector. They affect Pridnestrovie, since on the territory of the PMR there is a Moldavian GRES, generating unit that provides electricity to Pridnestrovians and participates in the transmission of electricity to consumers in other countries. Vadim Krasnoselsky indicated his readiness to discuss all problematic aspects, the solution of which is intended to minimize losses of both INTER RAO and Pridnestrovie.
Maxim Sergeev in turn called the current situation difficult. The General Director of LLC INTER RAO - Export, who chairs the board of directors of CJSC MGES, assured that the holding is aimed at constructive cooperation and joint solution to the difficulties that arise in the working order.
The interlocutors discussed all the issues of concern to the parties, outlined a plan for further actions. They agreed to maintain working contacts for the prompt adoption of current decisions, on which the efficiency of the operation of the Pridnestrovian thermal station and the energy system as a whole depends, which means timely and full provision of citizens with energy resources.